Enormous crowd enjoys sunshine and sport at Andoversford
10-April-2017
10-April-2017 20:32
in General
by Peter McNeile
A record crowd watched a busy programme of events at Andoversford Racecourse on Sunday as this year's Andoversford Grand Annual Meeting took place in warm and bright sunshine, writes Pete Mansell.
And there was a first riding success to celebrate for 20 year old Charlie Davies, riding Nobby Kivambo in the opening Tayler & Fletcher 10 Year Olds Conditions Race. The 12 year old would not be the easiest of rides and seemed to resent the application of blinkers at Siddington a fortnight previously which prompted owner-trainer Jason Warner to dispense with them this time around.
Steeltown and El Bandido set the pace but approaching the kennels bend, commentator Gareth Topham noticed that the two leaders had taken completley different tracks on the course. With a novice rider aboard El Bandido, his initial presumption was that horse's jockey Charlotte Seymour-Williams was at fault.
Steeltown led going out on to the second circuit, but Nobby Kivambo took hold of the bit going down the back straight and opened up a six length advantage at the bottom of the hill. The favourite was unable to make any impression up the hill and was always fighting a losing battle in the final half mile.
At the subsequent Stewards' Enquiry, Steeltown's rider Bryony Frost was deemed to have taken the wrong course and El Bandido was promoted to second place.
Davies is based with Jonjo O'Neill at Jackdaws Castle. "He was brilliant today and decided he wanted to win," while Brookthorpe-based Warner added,"He was on a going day today and I'm sure he would have beaten anything we put in front of him, which is not always the case. That's what races like this are for - to give older horses a chance." Warner was a first recipient of the Sarah Stafford Memorial Trophy, named after the eponymous former MFH and trainer who won this race four times between 2012-15.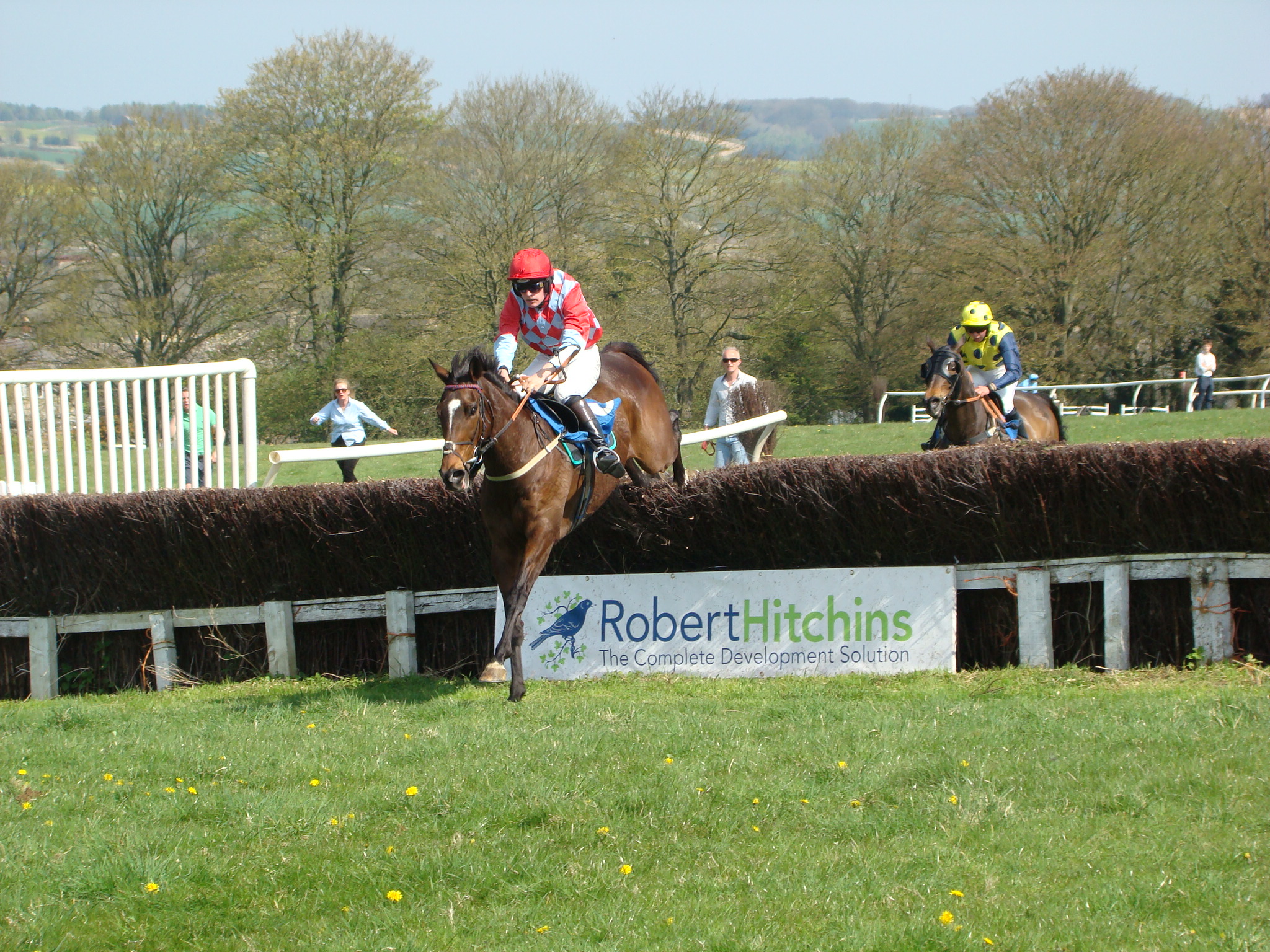 The rest of the afternoon belonged to jockey Sam Jukes and owners Clive and Eileeen Bennett and two wins and two seconds carried Sam to the lead in the Area Jockeys' Championship.
The Well Road would be one of the lesser lights in the Bennett's Dymock stable. He was prominent through this 12th of the 30 qualifiers for the Subaru Restricted Series, where his jumping was almost flawless, which is more than can be said for Deadly Move who made a bad mistake three out which cost him six lengths. The Well Road fought off the challenge of his rivals on the long climb to the finish and had the vital inside berth on the final ben but was run out of it on the flat as 2/5 favourite Deadly Move asserted.
Dandan and Forrardon Xmoorset a strong pace in the feature Robert Hitchins Group Andoversford Grand Annual and were still at the head of affairs racing toward the fence at the bottom of the hill. Stone was in touch but still had work to do to reduce their advantage when Dandan's fall resulted in Forrardon Xmoor being brought down and that handed the race on a plate to Sam Jukes' mount.
Queried later, the winning jockey was confident he would have won. "I would have caught them, because Stone always hits a flat spot in his races but finishes well," he said, while Forrardon Xmoor's jockey James Bowen was also confident of success.
Bowen got his revenge in the Intermediate, sponsored by Official Vehicle of Andoversford Races Stratstone Land Rover Cheltenham, when Dream Mistress led Passage East at the 12th. A mistake at the 15th cost Passage East several lengths, and as they met the rising groundDream Mistress held a narrow lead over Indian Leader while the Bennett runner was 10l away in third.
Passage East began to close on the leaders between the final two fences and with Indian Leader distracted by a loose horse on the final bend, it appeared the dice had fallen in Jukes' favour, but Indian Leader found extra reserves to run on again on the flat.
Despite Flying Bandit's promising rin on his previous outing, punters prefered Unik de Nougi's chances in the WSestern Computer Open Maiden, but after making much of the running, the favourite had been caught and was in the process of being passed by Flying Bandit as they raced into the dip before the 13th. Unik de Nougi was pulled up and immediately dismounted, and with their nearest rival Give A Hoot pulling up soon after, Jukes was set for victory. Flying Bandit continued to jump with relish and came home well clear of Pat The Pigeon who was left to claim the runner-up slot.
The winner had good foirm under Rules for Fergal O'Brien but is now in the care of Laverton trainer Emma Alvis. She stated later,"He has got a serious engine and likes this ground, but is also fragile."
On a day when runners for one of the most valuable meetings in the calendar were sparse, spectators enjoyed some highly competitive pony racing in four heats to start the programme. Horsepower of an altogether differnt nature was to follow as 4 teams fought out the RE Camelmile TT Challenge. Racing experience showed through as a Jump Jockeys' team, captained by Belinda Keighly, ran out winners after a second win by Issy Mangan, travelling head girl for Martin Keighley and daughter of renowned former rider and weighing room prankster Roy Mangan.
"We've been delighted to welcome a huge crowd here today," said Peter McNeile, Chairman of Andoversford Races. "An action-packed programme, the chance to dust down the picnic set and some gorgeous weather have created ideal conditions for a relaxed day's entertainment at Andoversford. Thanks to everyone for coming and supporting our wonderful event."